Maximize your virtual fitness tracking and healthy socializing in 2023 by competing in a year-long virtual journey from Budapest, Hungary to Instanbul, Turkey!
Starting January 1, 2023 at Midnight EST, log your exercise and see your personal avatar move along The Orient Express Route!
You can log running or walking miles OR log minutes of nearly 80 modes of exercise, which our software converts into miles on the route. You'll be exercizing with
107

racers from across the globe!
We'll also have a teams leaderboard, where teams of five racers will compete. Team captains run for free once their five-person team fills up!
When individuals and teams reach the end of the route, there will be digital awards. AND there will be another round of digital awards based on team and individual mileage at the end of 2023.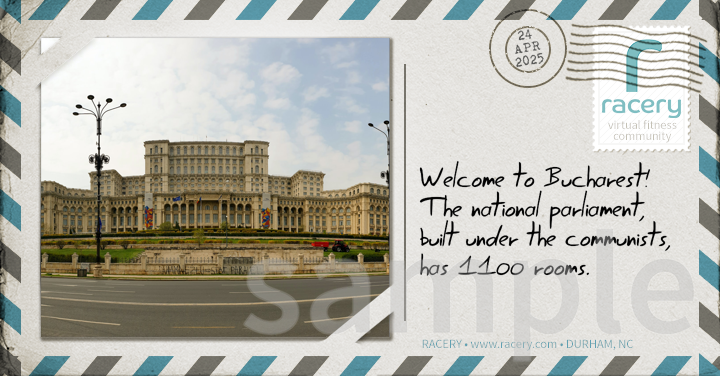 If you're in the mood for some "extra," this year we're introducing optional postcards, sized to share on social media! Receive surprise 15 postcards along the route to celebrate your personal progress.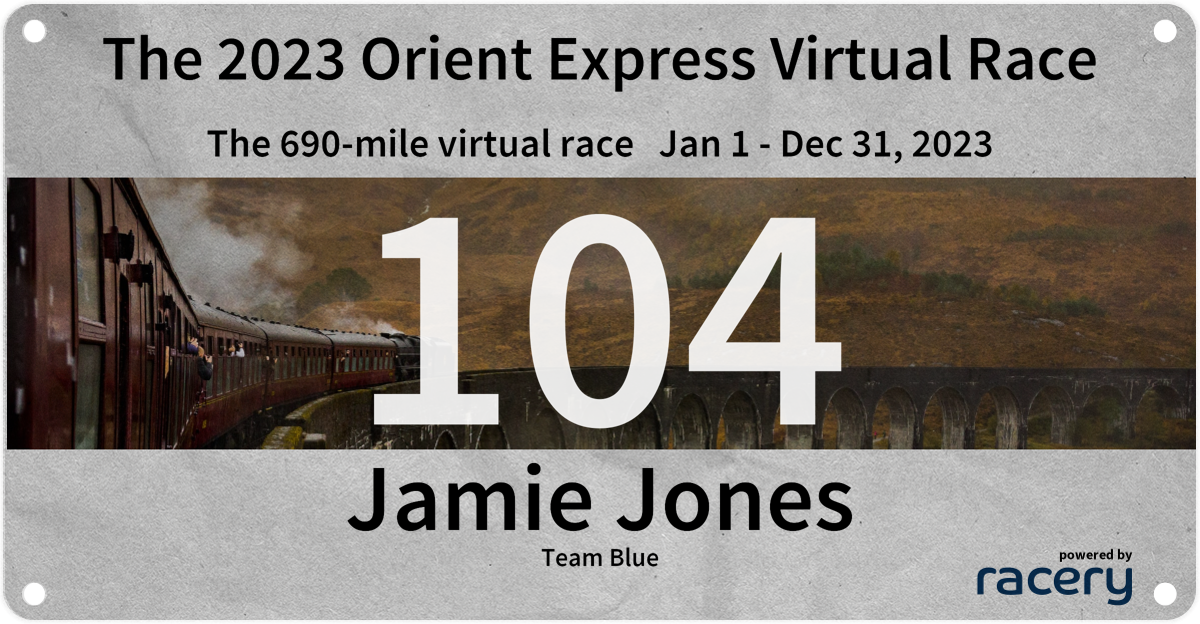 Every racer gets a personalized digital bib (above) and finish award.

Before the race starts, virtual racer avatars appear at their "home" location on our online map. Then on 1/01/23, participants' avatars start to move along the route.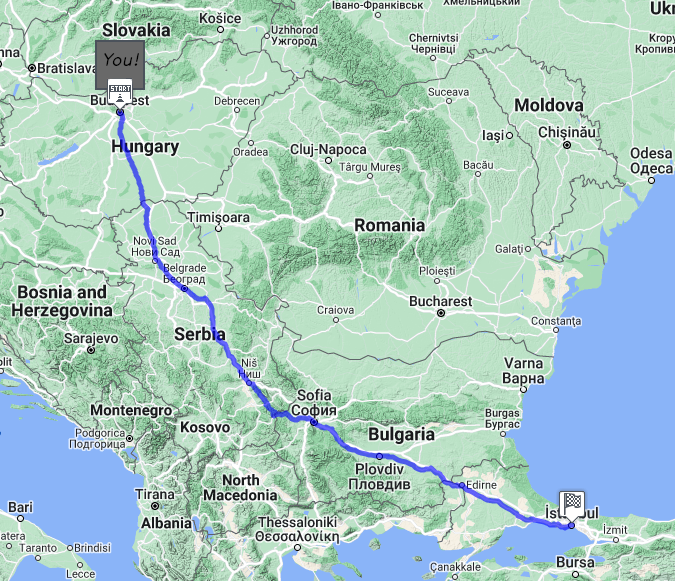 Once the race starts, your personal avatar will move along the route, with a new custom Google Street View every time you submit an activity.
Once you've registered, follow the instructions we'll email you. The location you choose at sign-up will be shown until the race starts.
email team@racery.com with any questions!